07.12.18
Sullivan Announces Plan to Support Judge Brett Kavanaugh to Serve on U.S. Supreme Court
WASHINGTON, DC – U.S. Senator Dan Sullivan (R-AK) today offered his support for Judge Brett Kavanaugh to serve as the next Associate Justice on the U.S. Supreme Court. The endorsement was made following an hour-long meeting between Sullivan and Kavanaugh, which highlighted a number of national and Alaska-focused legal issues.
"Today, I met with Judge Kavanaugh to discuss at length and great depth his nomination to the U.S. Supreme Court and his viewpoint on a variety of national and Alaska-focused legal issues. The meeting was extremely constructive and an important opportunity for Judge Kavanaugh to reaffirm what I've known about him for some time. He is someone who will interpret the law and Constitution as written, he holds a healthy skepticism regarding the expansive power of federal agencies, he is a strong protector of the Second Amendment, and he has the values, temperament and humility I believe Alaskans will value on the Supreme Court. I also took the opportunity to familiarize Judge Kavanaugh on a number of critical Alaska-focused federal laws, such as ANILCA, ANCSA and the new ANWR law. I think Judge Kavanaugh meets the qualifications we should be looking for and I plan on supporting him as the next Associate Justice of the Supreme Court."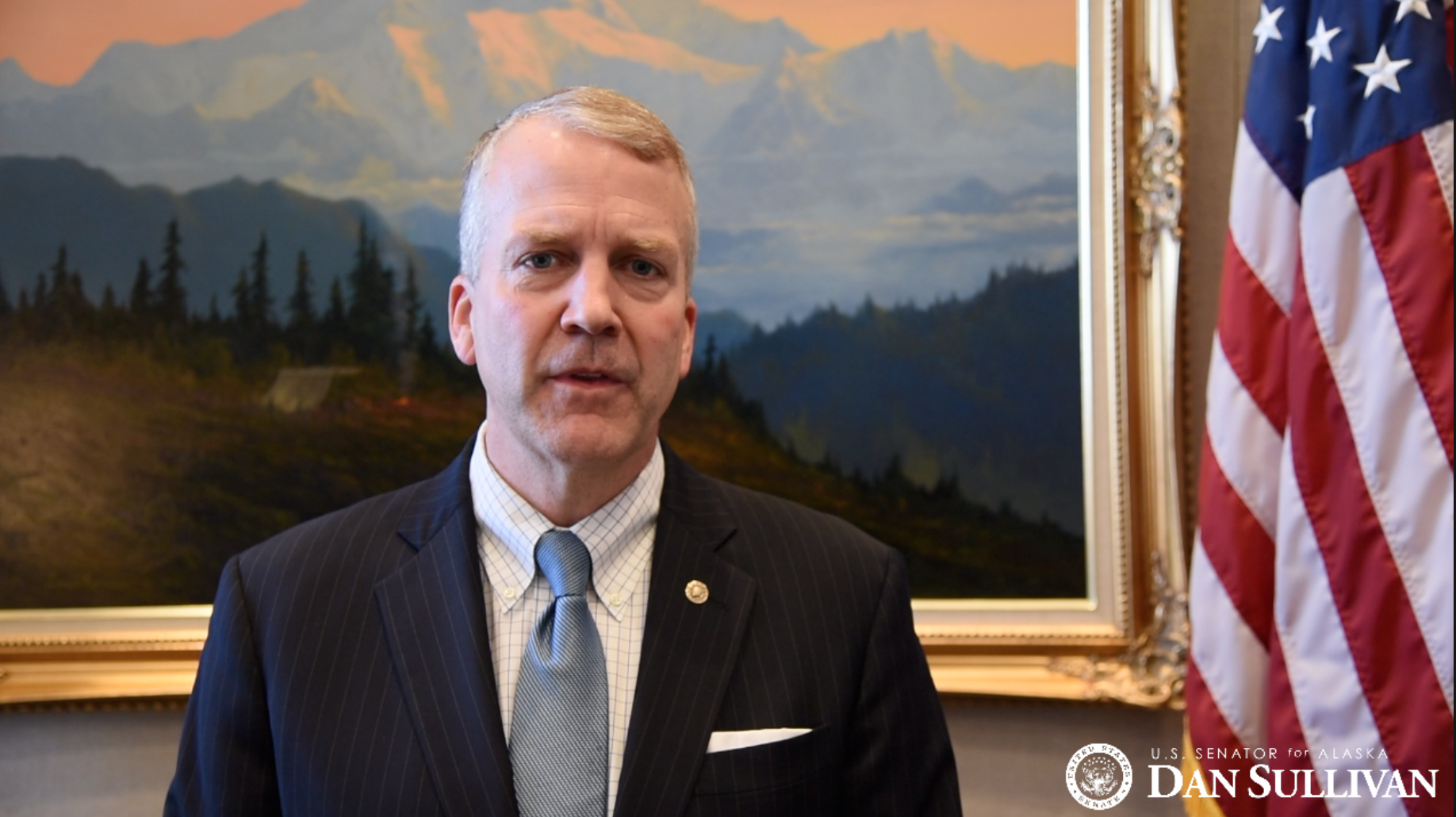 Senator Dan Sullivan offered the following message to Alaskans on Judge Brett Kavanaugh (click image or here to watch).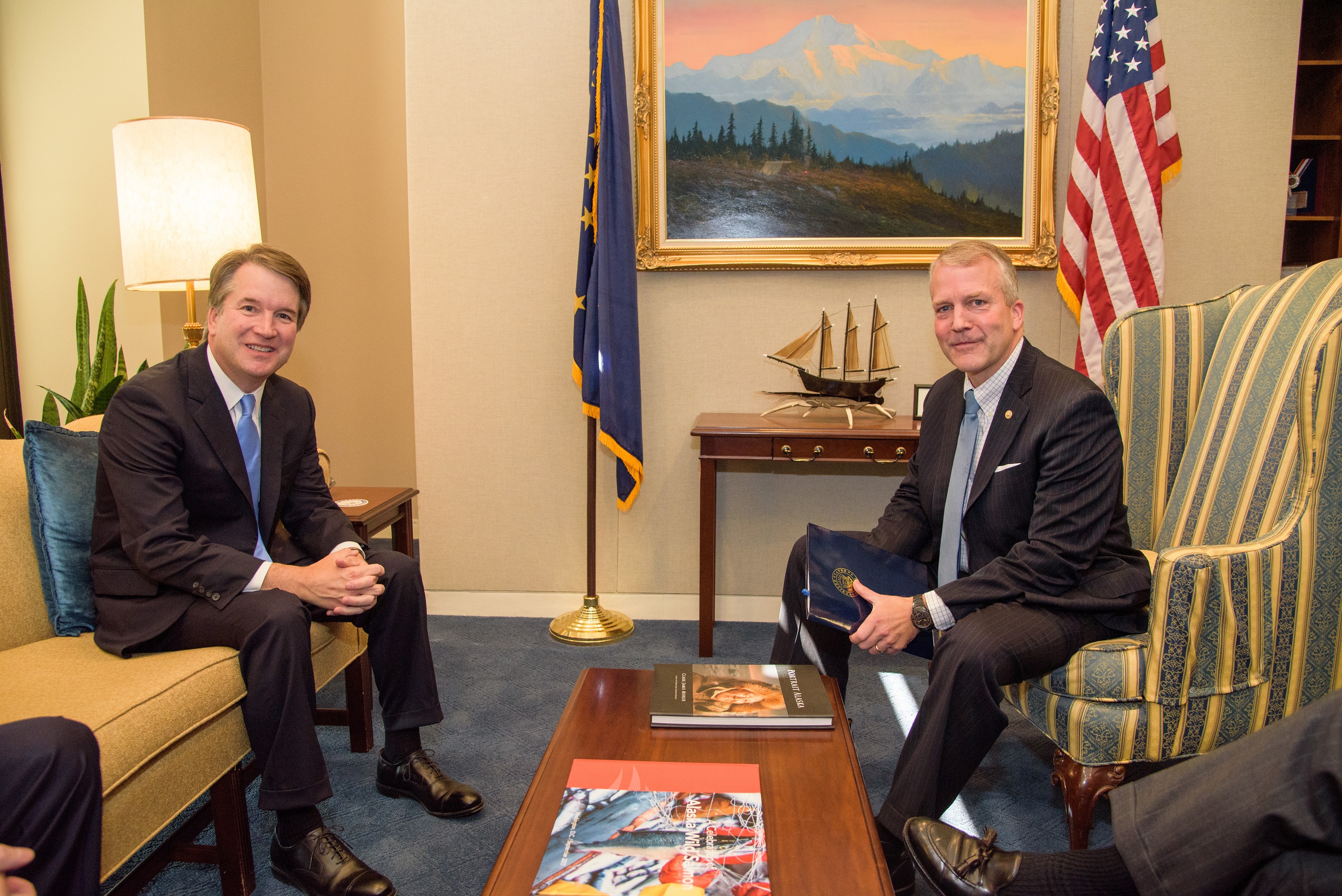 Judge Brett Kavanaugh and Senator Dan Sullivan during today's meeting.
Senator Sullivan speaking to reporters following his hour-long meeting with Judge Kavanaugh (click image or here to watch).
Following today's meeting, Senator Sullivan spoke at length with reporters. A transcript of that discussion can be found below:
When the American Bar Association is looking at judges, they look at integrity, they look at professional competence, and they look at judicial temperament. Those are kind of the three categories by which they judge judges.
So I've had the privilege of knowing Judge Kavanaugh for a number of years – we worked in the Bush Administration together – and I can tell you on all three of those areas [integrity, professional competence, and judicial temperament], which is what I think should be the way in which Senators are viewing him, he scores very, very, very high.
So we had a good discussion on a whole host of issues in there. One of the things that is really important to Alaskans, my constituents, is an area where he's been a leader and that is with regard to a healthy skepticism with regard to the powers of federal agencies when they don't have statutory authority to take action. This is a really big issue. It sounds technical, it's a huge issue in Alaska – similar to the Second Amendment.
I've actually been reading a lot of his cases. I followed his career because I've known him as I mentioned. So I've been reading his cases previously, but I actually read his dissent in the Heller case – that's the Second Amendment case, a very important case. Reread that, we had a long discussion about that today, but that's also a really important issue in Alaska. Strong views with regard to the Second amendment and he's been a leader on that, there's no doubt about it.
And then we talked about Alaska specific federal laws. We're a state where there's actually a lot of legislation that comes out of this body that is specifically focused on Alaska. Now, of course, you don't expect a D.C. Circuit judge to know a lot about those laws – most of that goes through the 9th Circuit – but I just wanted to highlight that to him as – hey, we are a state where this body writes huge laws, like that we call ANILCA, and then federal agencies try to push the limits. And that's not appropriate in my view, so I gave him a heads up on that.
But I think it was a very constructive meeting. Again, I think he meets all the qualifications of what we as a Senate should be looking for in terms of the confirmation process and I plan on supporting Judge Kavanaugh as the next Associate Justice of the Supreme Court.
###
---
---
Next Article
Previous Article