08.23.18
Sullivan Presses Trump Administration on Chinese Seafood Tariffs
Testifies at U.S. International Trade Commission Hearing in Support of Alaska Seafood Industry
WASHINGTON, DC – U.S. Senator Dan Sullivan (R-AK) testified today at the public hearing of the interagency Section 301 Committee at the U.S. International Trade Commission in opposition to the Trump administration's recent tariff proposal on $200 billion worth of products imported from China – which includes an estimated $900 million in American seafood, primarily caught by Alaskan fishermen.
"While I know there is much work that needs to be done to remedy deficits and hold countries like China accountable for unfair trade practices, I compel the administration – in putting 'America First' – to put American fishermen first," said Senator Sullivan in support of the Alaska fishing industry.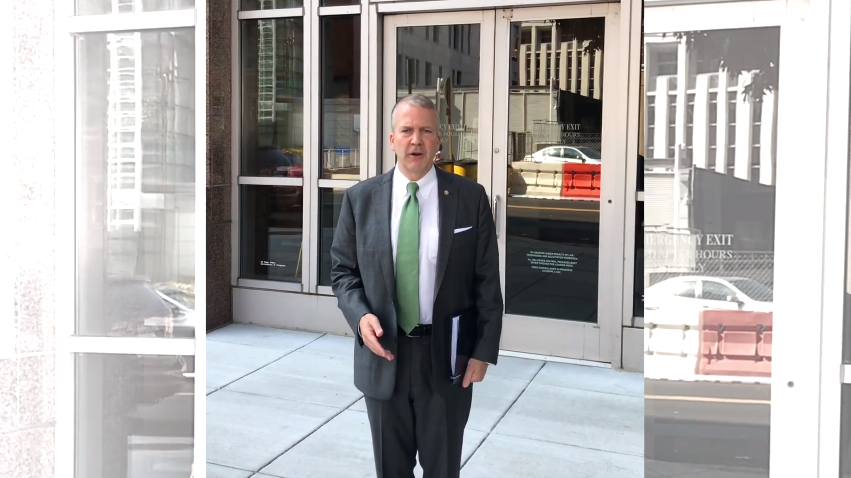 Senator Sullivan sharing his thought following today's testimony to the U.S. International Trade Commission (click image or here to watch).
"Of the products targeted by this proposal, over $900 million is American seafood, caught predominantly by Alaskan fishermen, much of which is destined for the American market. If enacted, these tariffs will clearly and wrongly target an American product harvested with American labor on American flagged vessels – completely counter to the administration's strategy regarding China."
"If this were Chinese fish, harvested by Chinese fishermen on Chinese ships, then perhaps I would understand. But it isn't and Alaskan fishermen are the ultimate American small business: they work hard, are family owned and take tremendous risks to produce a great product."
Sullivan concluded by stating, "I ask the administration to consider removing Chapter 3 and Chapter 16 tariff lines from the proposed trade action against products of China. The current proposal advantages Chinese and Russian fishermen over American fishermen and I am sure that was not the administration's intent. I respectfully request that you change it."
Senator Sullivan's full remarks at the public hearing of the interagency Section 301 Committee hearing can be found HERE.
###
---
---
Next Article
Previous Article