04.19.18
Sullivan, Top Navy Leaders Agree – Next Conflict Could Be In An Arctic Region, New Strategy Needed
WASHINGTON, DC – At a Senate Armed Services Committee hearing today, U.S. Senator Dan Sullivan (R-AK) questioned Secretary of the Navy Richard Spencer and U.S. Marine Corps Commandant General Robert Neller on the Navy's capacity, capabilities and strategy to operate in the Arctic region – referencing the Arctic as "key strategic terrain," a phrase first coined by Secretary of Defense James Mattis.
Senator Sullivan Questions Navy Leaders on Arctic Strategy (click image or here to watch)
Senator Sullivan, referencing the 2018 National Defense Strategy's focus on the return to great power competition with China and Russia, questioned the witnesses about the U.S. military's cold-weather and mountainous capabilities. He noted the last time the country faced this kind of large scale maneuver fight was during the Korean War, when the troops' lack of readiness was a weakness. Senator Sullivan asked General Neller about the U.S. Marine Corps' cold-weather training efforts and the opportunity for more Marines to train in Alaska, as they just did during Arctic Edge 2018.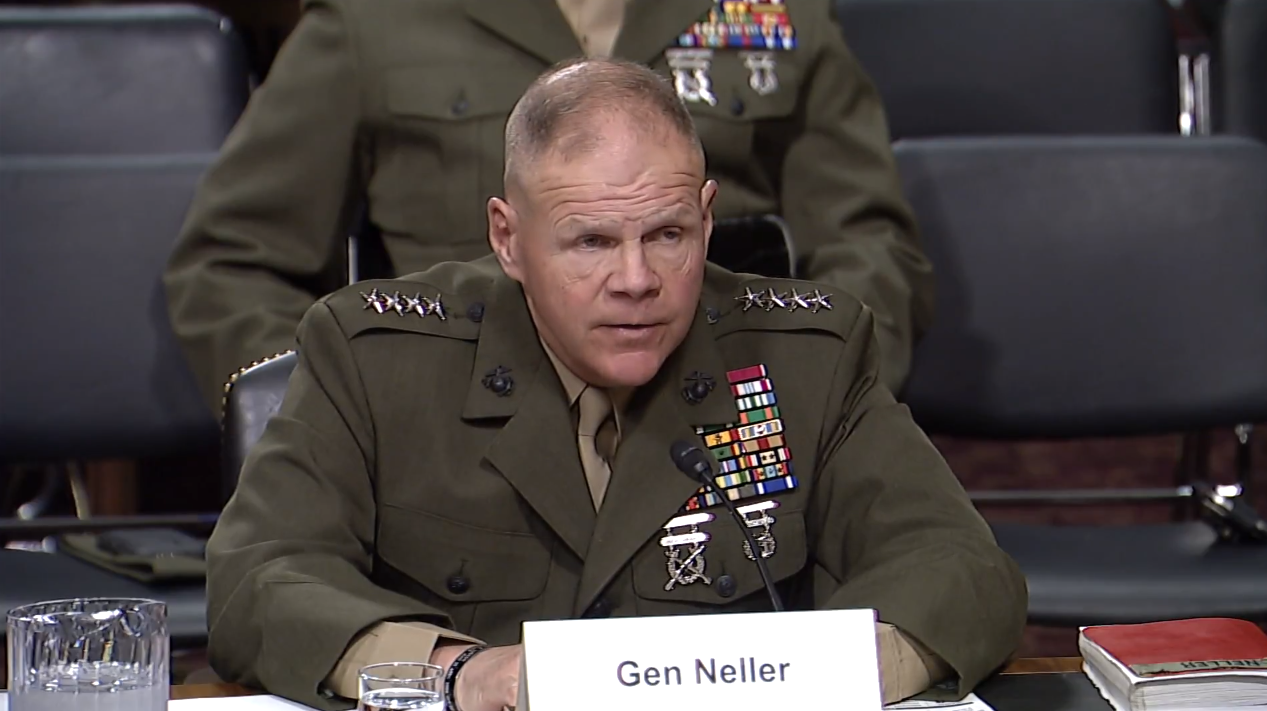 U.S. Marine Corps Commandant General Neller Addressing Sullivan's Questions on Arctic, cold weather capabilities (click image or here to watch)
General Neller affirmed that the Marines "have gotten back into the cold weather business. We can't assume that we're going to fight in a desert, it's not going to be a temperate climate, it could be in an Arctic climate…we're moving in the right direction and doing our best to get more deployments for training to Alaska to take advantage of the terrain and the climate."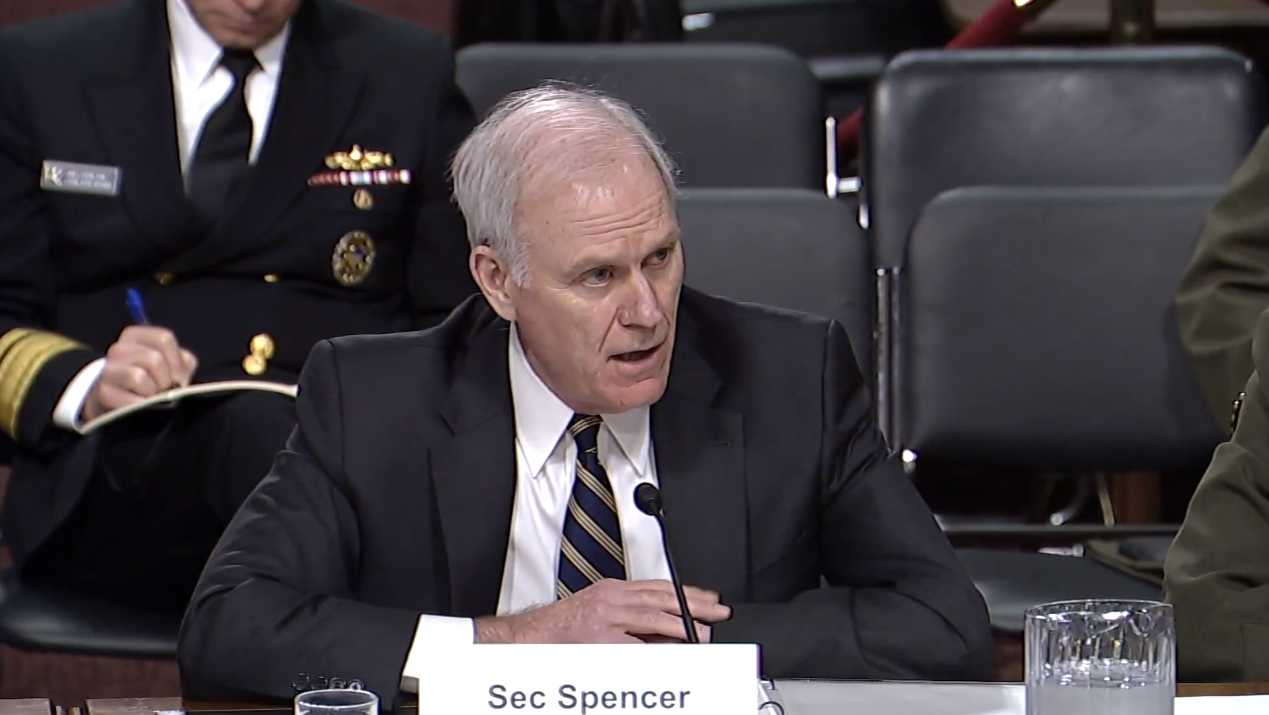 Secretary of the Navy Spencer Praising Alaska's Rich Training Opportunities (click image or here to watch)
Secretary Spencer echoed General Neller's praise for the rich training opportunities in Alaska stating, "Senator, you and I have spoken about what Alaska has to offer and, suffice it to say, I'm a bull in that regard. You have infrastructure, you have ranges, and we look forward to seeing how we can maximize that going forward." He continued, "We'll have the Navy's Arctic Strategy this summer. When you see what's going on in the Arctic, what Russia is doing, repaving 12,000 foot runways, 10,000 spetsnaz [special forces troops] up there in barracks for 'search and rescue'…we need to have presence up there."
Secretary Spencer also pointed out a large capability gap stating, "Icebreaking is one of the complications, it's not a mission of the Navy, but we're working hand in hand with the Coast Guard and just finished design requirements of the next icebreaker."
Secretary Spencer, General Neller and Admiral John Richardson, chief of naval operations, testified before a Senate Armed Services Committee hearing on the posture of the Department of the Navy in review of the Defense Authorization Request for Fiscal Year 2019 and the Future Years Defense Program.
Senator Sullivan continues to be a strong advocate for America's Arctic capabilities, most recently through the Fiscal Year 2018 National Defense Authorization Act (NDAA). In the bill he included ten Arctic-related provisions, including the authorization of a new polar-class icebreaker, an examination of ice-hardening Navy vessels, and a Department of Defense review of what forces, capabilities, infrastructure, and deep-water ports are needed to protect U.S. security interests in the Arctic region.
Additionally, in the Fiscal Year 2017 NDAA, Senator Sullivan secured a provision calling for the department to report back on a new concept for a "Strategic Arctic Port" that would bolster U.S. military infrastructure to support future ice-hardened U.S. Navy Ships and/or U.S. Coast Guard heavy polar ice breakers in the Arctic region.
###
---
---
Next Article
Previous Article