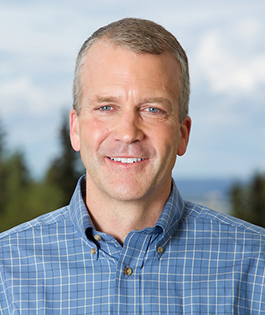 Dear Fellow Alaskans,
Last fall, I had an extremely moving meeting in Washington, D.C. with a group of Alaskan women who were attending the UNITE to Face Addiction Rally. Each woman had her own powerful story of facing addiction, and as the conversation drew to a close, there was not a dry eye in the room. Since becoming a senator, that was the most poignant meeting I've been a part of. Action needed to be taken to help my fellow Alaskans back home who are struggling with this epidemic.
I will convene a Wellness Summit in Palmer dedicated to conquering the opioid and heroin epidemic. Federal officials from several agencies will attend to hear what unique obstacles Alaskans face when in recovery, as well as witness the indomitable spirit of Alaskans who have overcome those obstacles. Whether you are a caretaker, a medical professional, a family member, a friend, a person in recovery, or a citizen looking for more information, I would be honored if you would attend to help us conquer this epidemic that's ravaging so many lives across our state and throughout the country.
At the summit, the second in charge at the U.S. Department of Health and Human Services (HHS), Deputy Secretary Mary Wakefield, will be the keynote speaker. HHS provides many services and opportunities, including overseeing grants for community health centers, guidance for opioid prescribing practices, and regulations on treatment centers.
The U.S. Surgeon General Dr. Vivek Murthy will also be in Palmer. He has been touring the country with his "Turn the Tide Rx" campaign to meet with doctors and relay the message that doctors can help stop prescription opioid abuse. I am excited for him to join us and connect with Alaskans.
Dr. Jennifer Lee, Veterans Health Administration (VHA) Deputy Undersecretary for Health Policy and Services, and Dr. Karen Drexler, VHA Acting National Mental Health Program Director for Addictive Disorders will both attend and present to make sure that the state with the most veterans per capita is not forgotten in their efforts to best care for veterans.
I am committed to focusing our time together at the summit to produce tangible solutions that the attending federal officials and I can take back to DC.
Along with other notable Alaskans, a number of the women I met last fall will be there to ensure that Alaska's story of combatting this crisis is told. I need your help to empower those in need, their loved ones, and all Alaskans on this journey of recovery. There is hope for our future. Please join us to share in this experience. All of us have a role in helping stem this crisis, and all are needed to ensure that we don't lose another person to addiction.
Sincerely,
AGENDA
REGISTRATION - 8:30am
START - 9:00am
MORNING SESSION
Welcome by Michael Tucker - Knik Tribal Council
Alaskan Speakers:
The women who inspired the summit- Kara Nelson, Terria Walters, Christina Love, Kim Whitaker, and Julee Douglas
Gloria O'Neill - President and CEO, Cook Inlet Tribal Council
Jeff Jessee - CEO, Alaska Mental Health Trust Authority
Federal Speakers:
Dr. Mary Wakefield - Deputy Secretary, U.S. Department of Health and Human Services
Dr. Jennifer Lee - Deputy Under Secretary for Health for Policy and Services, Veterans Health Administration
Dr. Karen Drexler - Acting National Mental Health Program Director for Addictive Disorders, Veterans Health Administration
Science of Addiction:
Dr. Joshua Sonkiss - Medical Director, Fairbanks Community Mental Health Services
LUNCH - 12pm
AFTERNOON SESSION
Fireside Chat with U.S. Surgeon General Dr. Vivek Murthy moderated by Alaska Chief Medical Officer Dr. Jay Butler
Breakout Sessions in the Machetanz Building
Panel Discussion moderated by Dr. Jay Butler
Closing Remarks - Senator Sullivan
END - 3:30pm
Additional Coverage & Reading:
August 4th, 2016
9:00 AM - 3:30 PM
Mat-Su College
8295 College Drive
Palmer, AK 99645
Map It
2016 Wellness Summit Speakers
Dr. Mary Wakefield
Deputy Secretary
U.S. Department of Health and Human Services
Vice Admiral Dr. Vivek Murthy
Surgeon General
U.S. Department of Health and Human Services
Dr. Jennifer Lee
Deputy Under Secretary for Health for Policy and Services
Veterans Health Administration
Dr. Karen Drexler
Acting National Mental Health Program Director for Addictive Disorders
Veterans Health Administration
Dr. Jay Butler
Chief Medical Officer
Alaska Department of Health & Social Services
Dr. Joshua Sonkiss
Medical Director
Fairbanks Community Mental Health Services
Jeff Jessee
Chief Executive Officer
Alaska Mental Health Trust Authority
Kara Nelson
Executive Director
Juneau Haven House
Gloria ONeill
President & Chief Executive Officer
Cook Inlet Tribal Council
Lisa Murkowski
U.S Senator
Don Young
U.S Congressman
Sponsorship Courtesy Of: